Welcome to R and R Painting NC LLC
"Your Locally Owned Painting Company"
Painting Services in the Lake Norman region and North Charlotte area.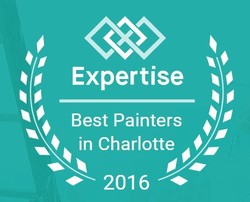 Our mission is to provide complete, professional, affordable residential and commercial painting service to home owners, tenants, and business owners in the Huntersville, NC area. We have experience satisfying all of the interior painting and exterior painting needs of every client in a favorable and sound process. You can rest assured that we can come up with a fast and sound resolution to every single one of Huntersville's home and business painting needs. When your business thirsts for top-notch painting in the vicinity of Huntersville, count us in for the highest caliber customer service!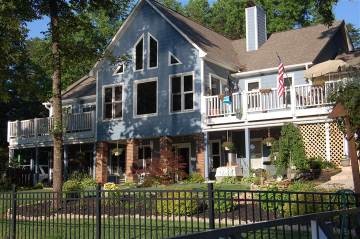 We have friendly, professional, expert painters on staff year round for quick timely painting service year round in the vicinity of Huntersville, North Carolina. You will be provided with durable, experienced painting service anywhere around our service area. We provide the best interior and exterior painters whether using latex or oil paint!
We can help you choose colors to make your Huntersville painting job be beautiful. We always prepare the all surfaces before painting, including washing, scraping and sanding as needed. Huntersville exterior painting surfaces are often pressure washed to remove dust, mold, mildew, or moss. Our Huntersville painters will paint anything, and offer many painting services including ceiling painting, wall painting, deck painting and deck restoration and deck staining, trim painting, moulding painting.
Our Huntersville painting service is always thorough. After we paint a house it will look like new. We even provide railing painting and light post painting and even fence painting. We love painting Huntersville!
Huntersville Handyman Services:
* Call R and R Painting NC LLC for your light carpentry and Huntersville handyman needs as well!
Huntersville, NC House Painting Services for Residential customers:

Exterior painting surfaces are cleaned and scraped to prepare. Then high quality paint is applied when the surface is dry and there will be no rain in the next 24 hours. Interior painting surfaces are washed and scraped if needed then usually a superior latex paint is brushed or rolled on to walls and ceilings making your Huntersville area home look new again.
Huntersville, NC Commercial Painting services for Business customers:
Office walls are prepared by cleaning as needed and filling in any dings or holes. Then tough long lasting latex paint is rolled onto walls making the office a happy work environment and ready for customers!
Greater Huntersville, NC Deck Staining and Deck Restoration Service:
Decks take a beating from the elements. Ideally decks should be painted or stained once every one to two years otherwise moss and mildew will grow in the cracks and pores where water collects and is warmed by the sun, yet still protected from direct sunlight. Our Huntersville painters prepare decks by first replacing and damaged or rotten wood and then pressure wash the deck to remove mildew, mold, moss, and dirt. Then a one or two coats of a water proof deck paint or deck stain is applied. And suddenly the deck looks like new again!
All of our work is guaranteed. It is our goal that each and every customer be happy and proud of their newly painted home or office and show others our superior work.
R and R Painting NC LLC wins an award for Excellence in Customer Satisfaction


---
Call for FREE Quote
---
Call anytime, days, evenings, weekends to discuss your Huntersville painting needs.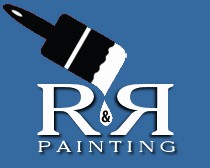 Affordable High Quality Painting in Huntersville.
Make sure your painters are friendly, experienced, and professional.
Serving:
Concord, Huntersville, Kannapolis, Cornelius, Mooresville, Denver, Davidson, Mount Holly, Iron Station, Sherrills Ford, Stanley, Troutman, Terrell, Alexis